Customer Reviews
03/01/2021
Good hardware
Used as a latch for a long rifle case. Good functionality. Simple installation for latch.
Paul W.

United States
02/13/2021
Good packaging, shipping, and service!
I've made small orders from this company before now but this time I had a big order. There was no change in service, that is ,everything was packaged well, shipped on time and no back orders. Very friendly people to work with also. They are very highly recommended by me!
Mark V.

United States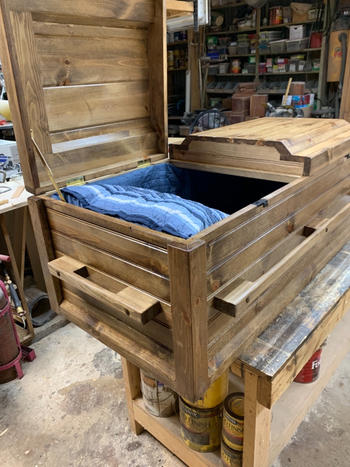 09/22/2020
Casket Latches
Since I found your latches, they are the only ones for me! Appreciate the quality and quick delivery! JB
Jonathan B.

United States
05/11/2020
Casket latch
Very easy to install and work great. Customer support is A1!
Michael L.

United States
01/24/2020
Latches, braces, & hinges
The order did not take long to get here but no screws with bulk order. So emailed them and they sent screws. On my part I didn't realize screws don't come along and there wasn't option to buy them next to items I ordered. But y'all took care of me. Thanks
Merlin M.

United States