Customer Reviews
02/21/2020
Great look and product
These were just what we needed to complete the look for our casket.
Danny G.

United States
03/19/2020
Great handles!
These were pretty nice. I was a bit skeptical being they were made from stamed sheet metal, but they were very well crafted and were quite strong. The client was happy with them and they were very easy to install with 4 #8 black wood screws. Just what I needed.
Matt T.

United States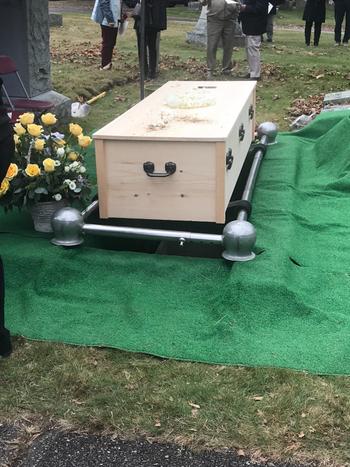 11/14/2021
Just what we needed
Bob is a cabinet maker ... he looked everywhere but nothing till we found you on line The bing handles were perfect: looked good, were sturdy, and easy to hold for the pall bearers Customer service so friendly, knowledgable and efficient... tootsie rolls are a favorite!
Jillian K.

United States
03/12/2020
Bail Handle
Customer service was the best I have ever had. Handles were just what I needed and look great I wish they would send screws for the handles Received order in just a few days
Keith W.

United States