Customer Reviews
01/26/2021
Fast and easy
I live using Rubio monocoat to finish. Easy to use and great products. The price and speed of shipping from Casket Builder Supply is top notch as well. Maybe a smaller box would have saved on shipping and packing waste. Thanks again!
zack f.

United States
02/18/2021
Great finish
Rubio is the safest and easiest finish we have ever used at our boutique casket company. A little goes a long way and produces gorgeous results.
Julie

United States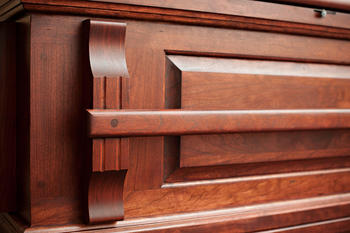 02/18/2021
Excellent product
This oil is easy to use and finishes beautifully.
Julie Z.

United States
03/30/2020
Rubio Monocoat pure
I did a test box last week and was very pleased with the results. Just like it says, it goes a long ways. I built a casket out of tamarack and used the Rubio on it today. No streaking or lap marks. the plywood bottom was much more absorbent than the actual solid wood. Probably twice as much. it has a soft silky feel when dried and burnished with the white scotchbrite. I will use this again.
Dennis D.

United States