Customer Reviews
09/04/2020
Great product!!
Great product!!
Coffin G.
United States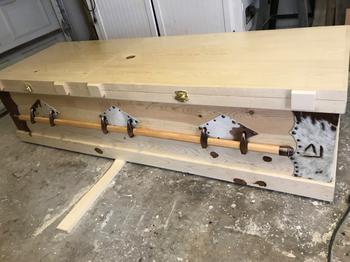 08/30/2020
Great handles
Just got putting on the wood handles , they were nice and smooth and required zero sanding . Would buy again
Tommy H.
United States
07/11/2020
Building my wife's casket now
Really enjoyed our trip to you store to pick the parts for my wife's casket. Every one their was super friendly. The best part for me was meeting Johas. All the parts you had on hand and a good price.
Kenneth C.
United States
05/30/2020
Quality
Everything I've ordered has been good quality and the customer service is the best I've ever experienced!!!!
Scott W.
United States
04/30/2020
Better packaging
The wooden handles had gouges in them from the metal casket corners. I'm sure it happened during shipping. They should have been in a separate box.
Zion P.
United States