---
Casket Handles, Swing Bar, Bolt Through, 1-1/4 inch Oval
These are the industry standard when it comes to swing bar style casket handle hardware. For four generations, Dixline has been stamping and finishing this swing bar handle bracket for casket builders all over the world. This is the design that has been copied by dozens of foreign casket hardware manufacturers. If you want the original, look no further.
Antique finishes include; antique bronzed, antique copper and venetian bronze. Polished finishes include; polished silver, polished gold and polished bronze. Add matching end caps to complete your project.
These swing bar arms are designed to wrap around a 1 inch by 1-1/4 inch oval wooden handle (not included). Order 12 swing bars for 4-pattern on each long side, or 16 swing bars for 6-pattern on each long side.
These hinged swing bar arms bolt through the side wall of the casket. The bolt is secured with a #10 flat washer and a #10 machine screw nut (purchased separately).
Specifications
Material: Steel
Finishing process: Electroplating
Finishing technique: Antiqued and Polished
Arm Height: 4-1/2 in.
Arm Width: 1-5/8 in.
Depth/Projection: 1-5/8 in.
Customer Reviews
12/13/2019
Consistent Quality!
Here recently, it seems like my shop employees wait until we are almost out or are out of parts inventory before notifying me. However, one quick phone call to Mary @ Casket Builders Supply and the parts are shipped the same day.
Ron L.

United States
11/18/2019
Pleased with Results
We have begun using this style swing arm on all of our caskets after it was recommended by CBS for strength and ease of installation. It is a move we have never regretted.
Ron L.

United States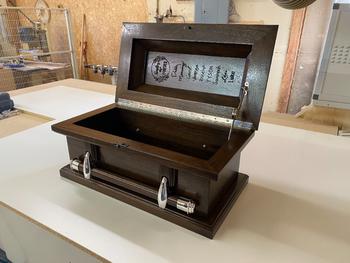 03/01/2022
Great customer service, oversight and products
My daughter died and we built her casket. I looked around all over online and am so glad I found all the products I needed to build a beautiful casket and am grateful for everything you did! Thanks
Bryce J.

United States
01/01/2021
I dont know???
A pleasure to do business with.
Jeff H.

United States
09/04/2020
Great product!!
Great product!!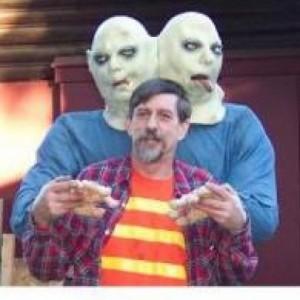 CG
Coffin G.

United States