Customer Reviews
07/24/2020
Satisfied customer
These products were a great start for the interior project that I was trying to accomplish
Ray S.
United States
08/05/2020
Casket Builder Supply
Thanks, Ray! Send photos when you are done if you are willing to share.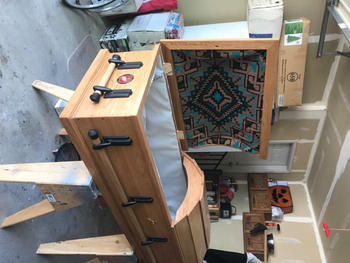 06/07/2020
Excellent Liner
I purchased the crepe casket liner for the casket I made for my Dad. As always the product and customer service is outstanding!!!
Scott W.
United States
05/28/2020
Tried to (KISS) keep it simple ****** !!!
Our time with you was very informative and helpful. We have almost completed, the box and moving on to finishing. will send photos when all done. Thank you Rodney
Rodney D.
United States